Request More Information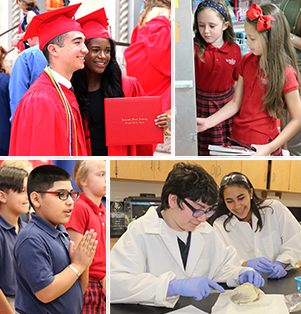 Thank you for your interest in Incarnate Word Academy!
For more information or to schedule a tour, please fill out the form below and click the Submit button.
IWA offers several engaging events specifically for prospective families throughout the year.
Our WORD 101 Open House events serve as informative sessions in which you can get to know the people and philosophy that make Incarnate Word Academy such a unique scholastic opportunity. Take the time to tour our campus, meet faculty and staff, as well as receive information about academics, athletics, and tuition assistance.
An IWA representative will contact you to discuss educational opportunities and the spirited campus culture offered at Incarnate Word Academy.
You will receive a confirmation email upon submission of your information.
* Indicates a required field.